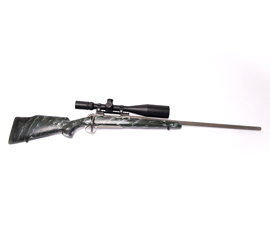 Ultra-Light Hunter
Do you cover large tracks of ground on foot or hunt at high altitude in mountainous terrain? If so, the weight of your rifle becomes ALMOST as important as its reliability and accuracy. Bill's Custom Automatics builds its ultralight precision rifles to be the ultimate in carry ability and accuracy.
See More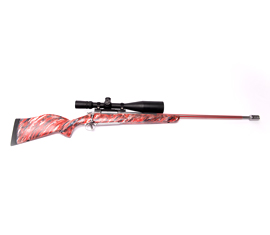 Precision Field Rifle
Versatility is the cornerstone of a good field rifle. Light enough to carry reasonable distances, but heavy enough to be stable, accurate, and not kick like a mule. Bill's Custom Automatics Precision Field Rifle is pure accuracy in a highly versatile package that's comfortable to shoot and fun to show off.
See More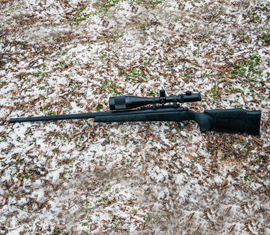 Long Range Hunter
The BCA Long Range Hunter is quite a special instrument. Extreme accuracy is a basic requirement, repeatability is what makes this platform different. This rifle must be able to stack bullets long after the cold bore shot is a memory. Weather its multiple shots on hogs or all day prairie dog genocide, this rifle must be able to repeatedly touch bullet holes way, way, down range.
See More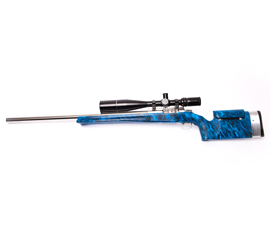 Competition Rifles
We've left the world of precision hunting rifles where a 300yrd head shot on a deer is considered impressive. Now were in the realm of competitive target shooting where the demand for accuracy can only be described as fanatical. Competitive target shooters are willing to do absolutely anything and everything necessary to achieve levels of accuracy that average shooters aren't even aware is possible. The seasoned competition shooter is 100% rifleman, part scientist, part munitions expert and part weathervane. In this world accuracy is measured in tenths, and 100yd half inch groups guarantee you a spot in the losers circle.
See More