Who We Are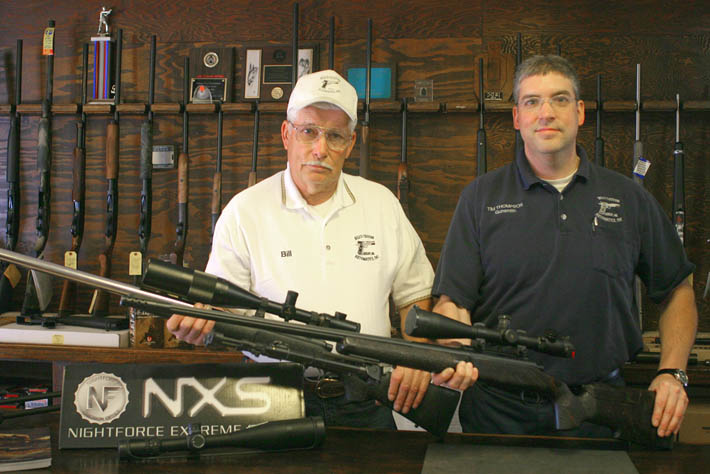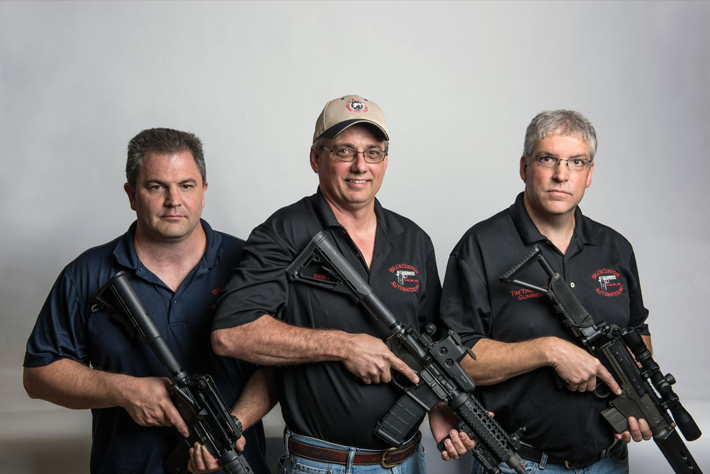 Quality Comes With Perfection
Father and son team have over 55 years of combined Gunsmith experience. Bill Thompson is retired Anchorage Police Officer. He has been repairing and customizing
pistols for over 40 years.
Tim Thompson began gunsmith after a 4-year term of service in the Navy. He has served two apprenticeships in Alaska. Initially with his Father and then Wild West Guns. After 12 years and owning his own shop, he has come to combine his knowledge of fine custom handguns with his Fathers comprehensive knowledge of handguns, long guns and service to the most discriminating customers.
John Stallins is a native of Cleveland MS, and was a licensed educator teaching general machining and welding for 25 years. John has been an avid gun enthusiast and hunter his entire life and shot IPSC regional competitions for 10yrs. John is the Business & Retail Manager of Bill's Custom Automatics and is the primary interface to customers. John also manages the retail inventory, parts supply and all BCA's daily financial operations.
We specialize in the art of 1911 pistols, and fine rifles for competition, sport hunters and law enforcement. Our retail store stocks rifles, pistols,shotguns, ammunition and reloading supplies.  We have 1911 accessories tailored for personal defense and competitive shooting.