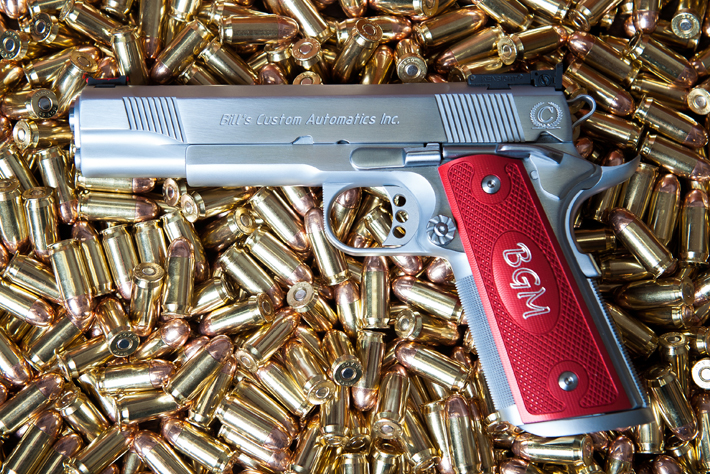 Caliber:
Weight (No Mag):
Weight (With Mag):
Over All Length:
Barrel Length:
Barrel Twist:
Barrel Type:
Width (Thinnest Pt.):
Width (Thickest Pt.):
Trigger Pull Weight:
Front Sight:
Rear Sight:
Manual Safety:
Grip Safety:
Mag. Well:
BCA's Competition Model is based on our Signature Series platform but has several modifications that make it legal for USPSA Single Stack Competition. We still incorporate EDM machined Match Grade Barrels but move to a bushing barrel system since bull barrels are not legal in the Single Stack division. This gun also includes a mag well for speed reloads and an ambidextrous safety to accommodate weak hand shooting requirements. The single stack model also includes our Low-Profile Bo-Mar adjustable sight to insure you can adjust your zero if you need to change loads. This pistol is available with or without a Tri-Topped slide to accommodate competition requirements. With BCA's Single Stack Competition Model you're on your way to the winner's circle.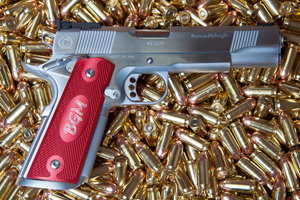 Single Stack Slide & Frame
Competition Model guns are built on gunsmith fit Caspian Single Stack Frames and Slides. BCA uses Caspian components because we feel they are the best slides and frames in the industry. We hand fit these components to absolute minimum tolerances so they are ultimately reliable and accurate. After completion and break-in, we Hard Chrome plate these guns to ensure a lifetime of durability and reliability.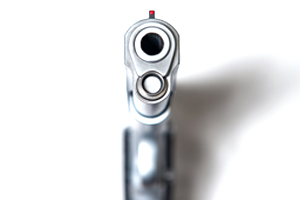 Bushing Barrel System
Your 1911's reliability and accuracy hinge on the quality of the workmanship and materials used in the guns barrel system. BCA custom guns use only Cathode Electro Discharge Machined Barrels. Made from "Barrel Grade" 416 stainless, these barrels vary less than .0002 from end to end and have an internal finish that is mirror smooth. Our bushings and barrels are COMPLETLEY CUSTOM FIT to the slide and frame. Only "True Match Grade" links and pins are fitted into our barrel systems. Radial lug engagement is kept to a maximum to provide lifetime durability and excellent lockup. Barrel chambers are headspaced on the minimum side for the appropriate platform you are shooting. You can be sure whether it's a race gun or a defensive carry gun that your barrel has been chambered to maximize both reliability and accuracy for the mission it was designed to serve.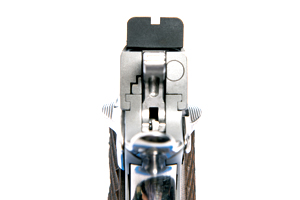 Ambi-Saftey
In addition to its primary role as a safety device, the Safety Lever serves as the resting place for your thumb. With a proper grip, your thumb presses against the Safety Lever and provides much of the leverage necessary to control the gun under recoil. If the safety doesn't mate with your thumb properly, or has sharp edges, it makes the gun difficult to control and painful to shoot. Bill's Custom Automatics takes great care to de-edge and re-shape the safety into a comfortable platform that won't gouge or bite your thumb. This small detail is essential to making a world class 1911 that can be shot like a champion.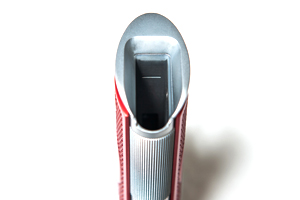 Competition Mag Well
BCA machine fits each mag-well to its frame. While this traditional method has been abandoned by many gun makers because of time consuming nature, we feel no other technique matches its quality. Our completion model mag wells look like they were actually made into the frame. The funnel mates to the receiver fluently and seamlessly eliminating the possibility of mag hang-ups. These mag-wells are also cosmetically excellent appearing as if they were machined as one piece with the frame. You won't find a better looking or functioning mag-well on the range.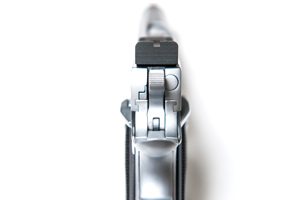 Adjustable Rear Sight
Bill's Custom Automatics shell mills the rear of the slide to ensure your Bo-Mar adjustable rear sight is mounted as low as possible. Shell milling provides extra protection on the sides of the sight and improves the cosmetic appearance of the slide as well. With this fully adjustable sight installed you will be able to precisely zero your pistol whenever competition requirements cause you to shoot a different load or zero at a different distance.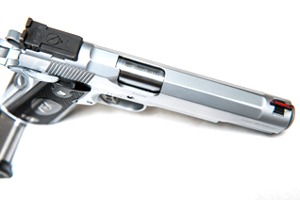 Tri-Topped
While our Tri-Topped slides are cosmetically beautiful, their form is matched only by their function. Tri-Topping reduces the weight of the slide, WITHOUT MAKEIGN IT MORE SUSEPTIBLE TO DIRT AND OTHER FORIGN MATTER. Lighter slide weight means faster cycle times and less felt recoil. Tri-Topping provides you these benefits WITHOUT the reduction in reliability that porting and scalloping introduce by increasing the weapons exposure to dirt and other contaminants.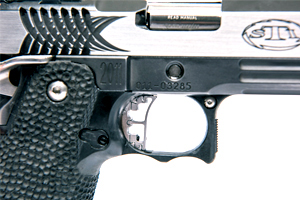 Modular Trigger
The finest race car in the world would be difficult to drive if your foot couldn't reach the gas pedal. The same is true of the trigger on a 1911 style pistol. The shooter's individual finger length and size has a tremendous bearing on the length and shape the trigger needs to be. BCA uses modular trigger systems that allow us to install the trigger insert that achieves the correct shape and length for your finger. Having the trigger in the perfect position for your finger provides the responsiveness you would expect from a "World Class" competition gun.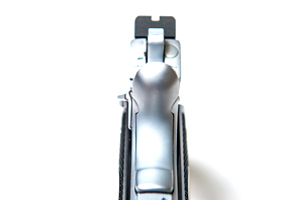 Grip Safety and Mainspring Housing
The grip safety and mainspring housing are the components that have the greatest contact with the shooters hand. A "World Class" gun must provide the shooter's hand a world class grip. Your hand should mate up with the gun like a custom fit driving glove. To achieve this union, the grip safety must be fit to near zero tolerance. The upper portion of the grip tang must be ground for the highest possible grip while maintaining a natural symmetrical contour. The mainspring housing must be fit for absolutely zero movement vertically or horizontally. The frame from top to bottom should meld with the contour of the grip safety and mainspring housing as if they were made in one piece. BCA guns deliver the best fit to your hand achievable so you and the gun can function as one.