Nightforce Scopes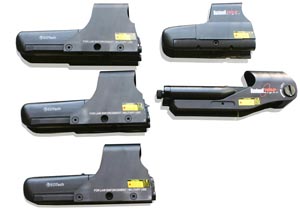 Bill's Custom Automatics is a stocking Nightforce Distributor.
Nightforce NXS scopes are the state of the art optic of choice for Benchrest, tactical, hunting, or competition AR-15 shooting.
We keep several different reticles in stock in the 5.5x22x56mm model for immediate delivery.Also the 8x32x56mm for the long range enthusiast.
Nightforce optics are brilliant, durable and have several excellent reticle designs for your application.
Call or e-mail me at the gunshop for current stock and price. We also have a link on our home page directly to nightforce for your convenience.